Start your community events off right , have a classical stage and reception at a sole location saving time and money while also reducing everyone's stress,  we welcome your celebration at our historic treasure.
You can rejoice with the knowledge that on your community event you will have a meaningful venue with over a 120 years of enriched artistry helping to providing a special and lasting memory for your distinguished event.
If you're hosting a banquet, conference, stage event, or meeting and want a warm historic venue Hubbard Chapel is available for the public.
Take the main stage and present in a 1890 craftsman fashioned  room, with the glittering light originate from the bountiful stained glass windows,  giving the function a level of illuminated warmth and distinctive kaleidoscope appearance, that tops off a superior inspiration occasion. Then add  the intense gratification provided by the photographic splendor.
Partake in an insuring tradition of celebrating a major achievement by ringing the church belfry.  The ringing sweet harmony and picturesque moment  will signaling to your audience that you are overwhelmingly pleased  at exceeding your goals.
Now your guests can relax in the adjacent room as you chat, tell stories and possibly future strategies. It will be a satisfying thought knowing soon just steps away you can enjoy delightful food and drink, with a lavish banquet where you can appreciate with your new relationships and gratifying partners.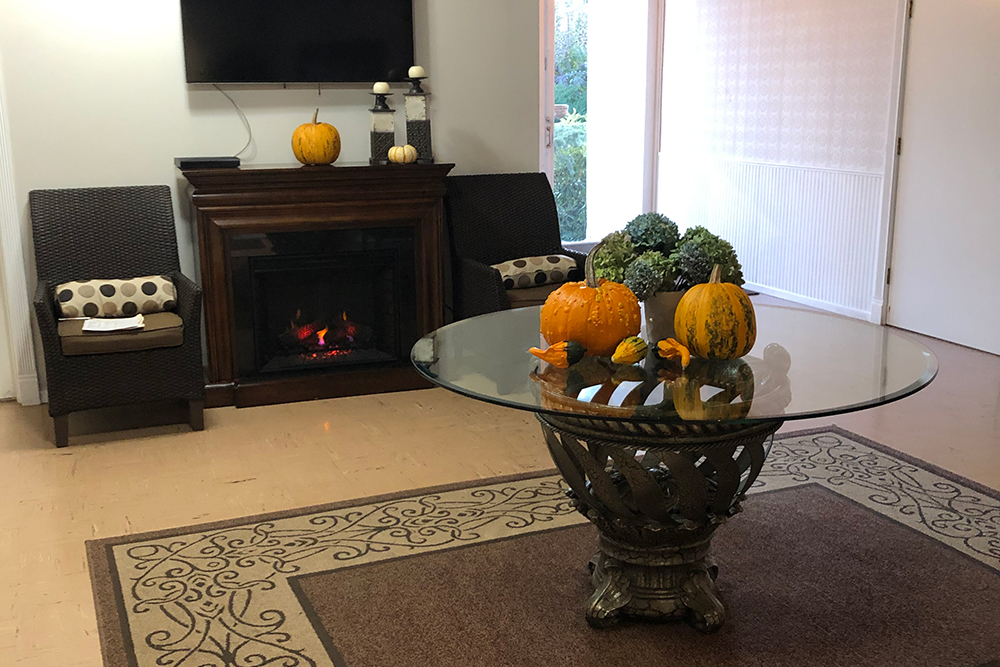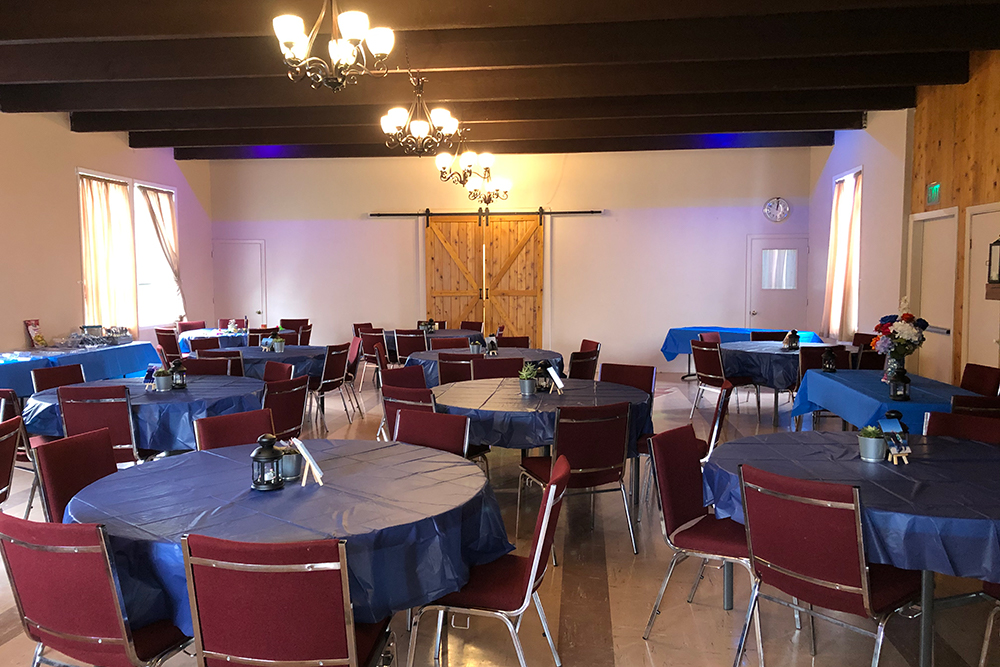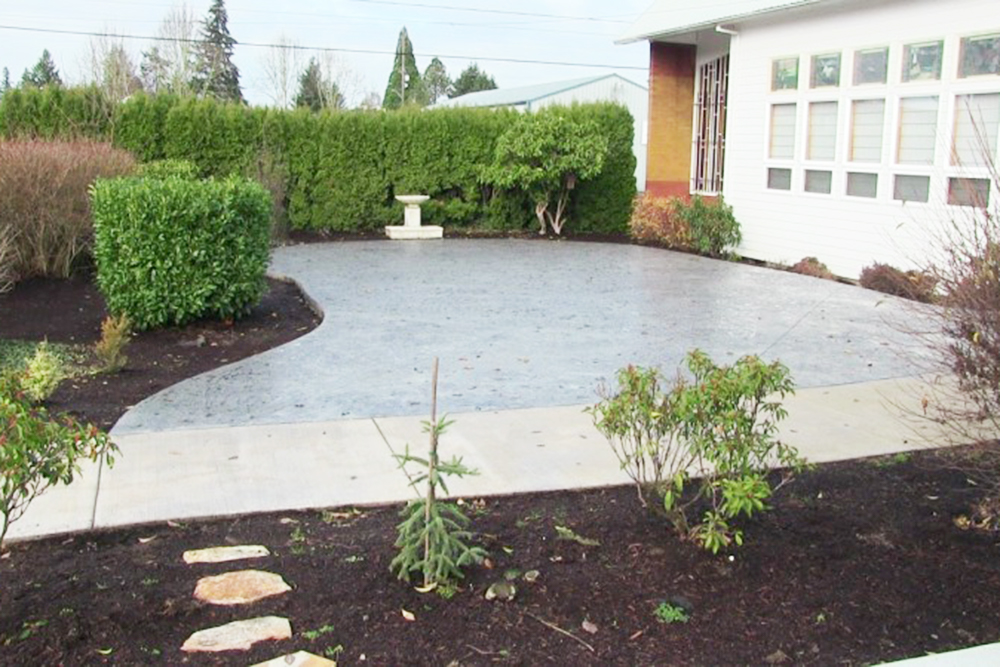 Venture outside for your pleasure, enjoying the fresh air and the many stars in the sky that only a small town could provide, making this an unforgettable event. Reduce the overall stress and tensions knowing you have one of the best manage operations and facilities to help guide you threw one of the most important events of your life.
Utilizing a single location, thus valuing your friends and business partners by providing an exclusive easy access to Portland and Salem with plenty of parking all designed for the complete classical wedding experience giving you more time with your family and relations, providing them the with the pleasure of being comfortable and content, while saving for all involved time, money while reduced stress.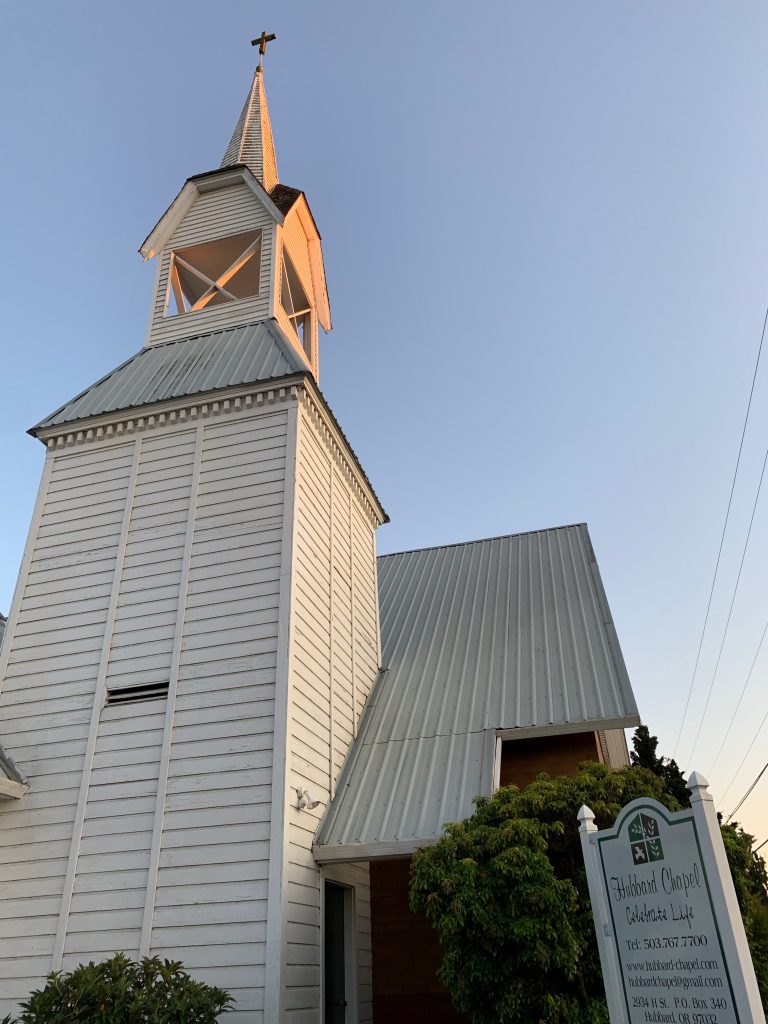 Listen to our Celebration Bells.
A Comfortable & Warm Environment
We want you to be comfortable and secure. We invite you to just come by and say "hi" and ask any questions you might have.
CHAPEL FEATURES:
Critically Acclaimed Restoration
Outdoor Courtyard
You could host an event outside in our courtyard, or have part of your party outdoors.
Food and Drink
At Hubbard Chapel, you may bring your own food or catering, along with your choice of vendors, or choose from our preferred vendor list. Alcohol is allowed.
Clean Professional Kitchen and Bathrooms
OTHER OPTIONAL ONSITE ITEMS:

Original Sweet Sounding Church Bell
Full Air Conditioning
Brides Changing Room
Groom Changing Room
Religious Cross
Pews
Sound System
Tables and Chairs
Bar
Plates and Silverware
Podium
Gift/Guest Book Table
Greeting area
Kitchen with Stove and Refrigerator
and much more…
Hubbard Chapel - Affordable Dream Wedding is committed to making your special event a lasting and cherished memory.